Mistletoe over Manhattan
Hallmark Channel Premiere
Sunday, November 6 (8 p.m. ET/PT, 7C)
When Santa considers retirement, Mrs. Claus sets out to find some Christmas spirit in the place she believes it still exists, the place she fell in love with Nick - New York City.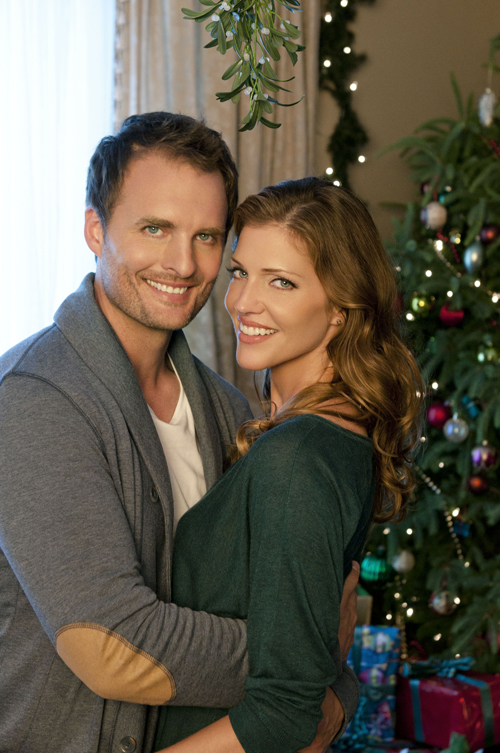 Let's face it; it isn't so easy being Santa Claus. So many kids. So many presents. So much ground to cover in his sleigh without the benefit of frequent-flier miles.
Keeping his Christmas spirit intact gets tougher and tougher for the usually jolly guy in red. And that's what this Hallmark Channel Original Movie World Premiere is all about: how to bring Santa's spirits back so they're soaring as high as his Christmas Eve sleigh.
Mistletoe over Manhattan is the timely tale of how Rebecca Claus, Santa's wife, plots to save her stressed-out workaholic husband. Tedde Moore (The Kennedys) stars as Mrs. Claus, who hatches a plan to recapture Saint Nick's bliss by secretly heading to the one place that she knows the spirit of Christmas still must exist and where she and Santa (played by Mairtin O'Carrigan from The Boondock Saints II: All Saints Day) fell in love: New York City.
Rebecca goes to a diner and makes friends with a caring cop named Joe (Greg Bryk, Happy Town) who is in the middle of a divorce from his wife Lucy (Tricia Helfer, Battlestar Galactica and Burn Notice). To keep Joe and Lucy together, Rebecca goes to work as their nanny until Christmas and -- presto! -- she heals their marriage showing her husband that Christmas miracles can still happen.
Therefore, his job is just as vital as it's ever been. The moral: Next time you think Mrs. Claus isn't a key part of the Christmas equation, think again.
Hallmark Channel's COUNTDOWN TO CHRISTMAS created a new television tradition for 2011: the Christmas TV ratings system. The Christmas ratings include: S for Santa, T for Tree-Trimming, J for Joy, F for Family Meal, G for Family Gathering, P for Presents and C for Caring.
Christmas Magic is Rated: P for Presents, T for Tree-Trimming and C for Caring
---
---
---
---
Top of Page
Back to TV for Cleveland Seniors and Baby Boomers